Genistein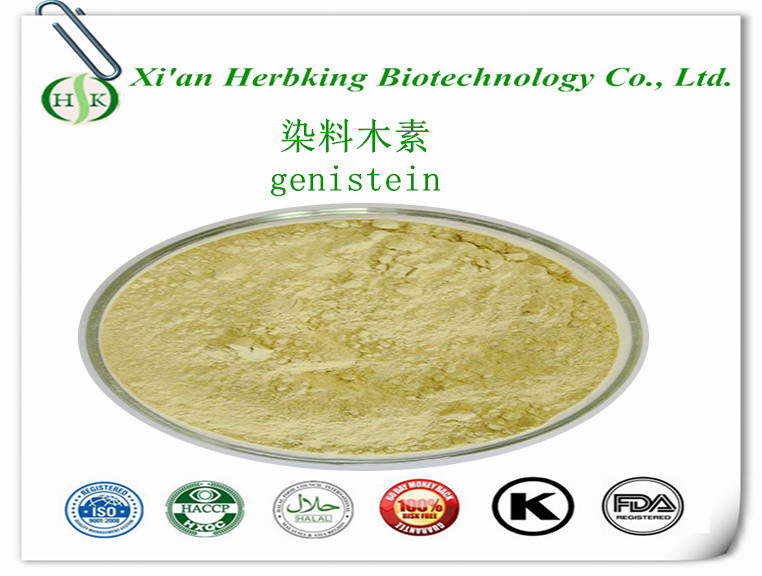 Name: Genistein
Origin: Genista tinctoria Linn
Spec: ≥98.0%
Appearance: Light-yellow powder
CAS NO.: 446-72-0
MW: 270.23
MF: C15H10O5
Formula: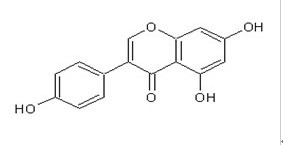 Effect:
1. Genistein can bind to estrogen receptors, play a weak estrogen-like effects,increaes bone density , and prevent bone loss, to treat osteoporosis .
2. Genistein has certain anticancer effect, can kill various cancer cells without damaging the normal cells .
3. Genistein have anti-peroxidation activity , can increase the activity of low density lipoprotein receptor , reduce cholesterol levels, accelerated cholesterol removal , to reduce plasma lipid and anti-thrombosis .
4. Genistein can inhibit mouse fibroblast NIH3T3 cell proliferation and collagen synthesis in vitro , it have therapeutic potential against liver fibrosis by regulating PDGF and TGFß1 .
Package: 1KG/bag 25KG/durm
Clicks: Update time:2013-03-15
Copyright © 2017-2018 All Rights Reserved Copyright:Xi'an Herbking Biotechnology Co., Ltd 
陕ICP备15007638号-1
 Technical Support:
DuZhuo
免责声明:本网站部分图片和文字来源于网络,版权归原作者或者原公司所有,如果您觉得侵犯了您的权利,请告知我们立即删除,谢谢!