Aescin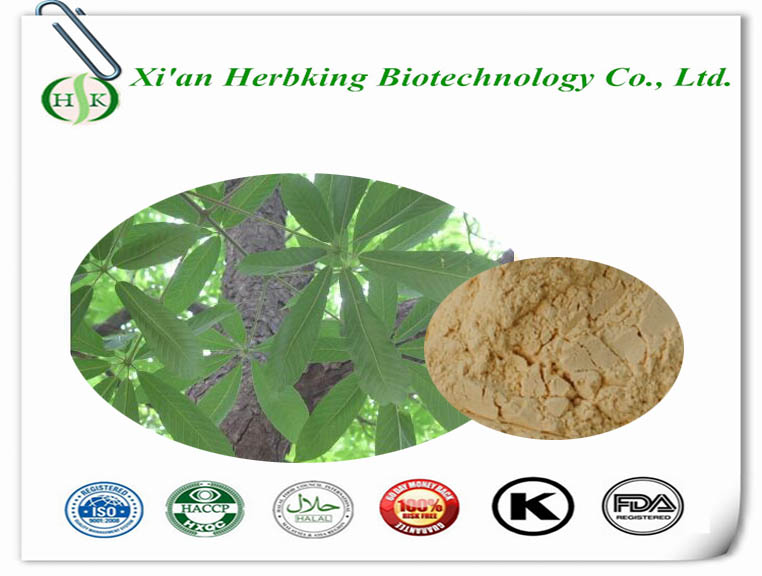 Name: Aescin
Origin: Aesculus hippocastanum L. Fruit
Spec: 20%---98.0%
Appearance: Brown to Light-yellow powder
CAS NO.: 6805-41-0
MW: 1131.26
MF: C55H86O24
Formula:

Effect:
1)Horse Chestnut Extract has demonstrated a variety of beneficial effects including anti-inflammatory, antioxidant, antiedema, venotonic
2) studies show alleviation of subjective symptoms of venous insufficiency such as pain, tiredness, tension or heaviness in the legs
3)Horse Chestnut Extract harbors anti-inflammatory properties which act as anti oxidants and help to protect your body from the harmful effects that free radicals can have by breaking down your body's cell walls.
4) Horse Chestnut Extract anti inflammatory properties, it has been used to treat hemorrhoids.
5) the horse chestnut seed extract has shown a wide variety of applications as a supplement.
Package: 1KG/bag 25KG/durm
Clicks: Update time:2013-03-15
Copyright © 2017-2018 All Rights Reserved Copyright:Xi'an Herbking Biotechnology Co., Ltd 
陕ICP备15007638号-1
 Technical Support:
DuZhuo
免责声明:本网站部分图片和文字来源于网络,版权归原作者或者原公司所有,如果您觉得侵犯了您的权利,请告知我们立即删除,谢谢!