Chromium picolinate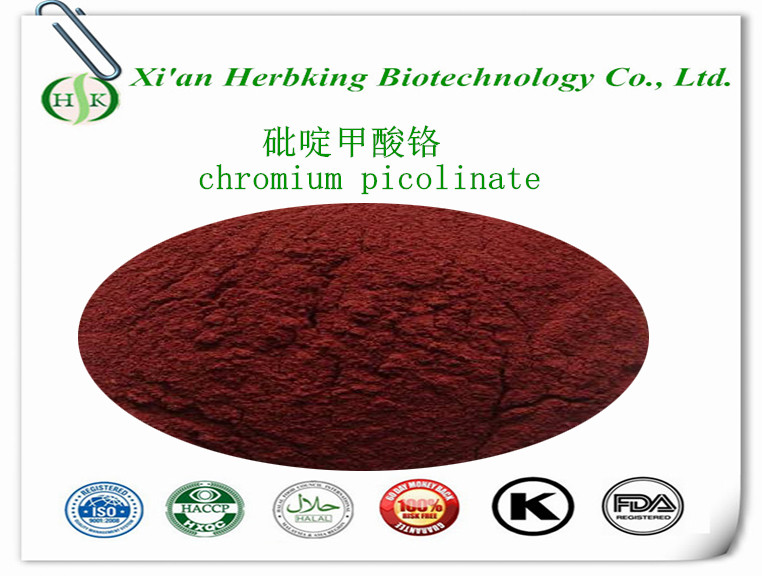 Name: Chromium picolinate
Origin:Bio-chem
Spec: ≥98% Chromium 12% min
Appearance: Amaranth powder
CAS NO.: 14639-25-9
MW: 418.30
MF: C18H12CrN3O6
Formula:


Effect:
Chromium is an essential nutrient (trace element), existing in many tissues and organs in human and animals. Playing a role as GTF-Cr, chromium participates in various metabolisms by enhancing the efficiency of insulin, such as carbohydrate, fat and protein metabolisms. The chromium is rare in ordinary animals diet, and most in inorganic forms with poor efficacy. In order to avoid the chromium deficiency, addition of organic chromium into diets is proved to be the best way to satisfy chromium demand of animals growth.
Package: 1KG/bag 25KG/durm
Clicks: Update time:2013-03-14
Copyright © 2017-2018 All Rights Reserved Copyright:Xi'an Herbking Biotechnology Co., Ltd 
陕ICP备15007638号
 Technical Support:
DuZhuo
免责声明:本网站部分图片和文字来源于网络,版权归原作者或者原公司所有,如果您觉得侵犯了您的权利,请告知我们立即删除,谢谢!