Minoxidil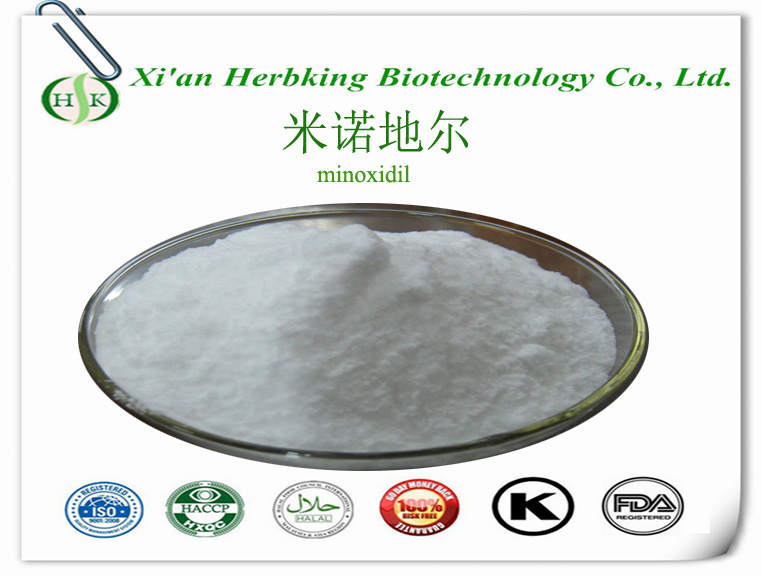 Name: Minoxidil
Origin: Bio-chem
Spec: ≥98%
Appearance: white powder
CAS NO.: 38304-91-5
MW: 209.3
MF: C9H15N5O
Formula: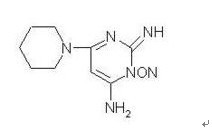 Effect:
Minoxidil is an antihypertensive vasodilator medication also claiming to slow or stop hair loss and promote hair regrowth. It is available over the counter for treatment of androgenic alopecia, among other baldness treatments, but measurable changes, if experienced, disappear within months after discontinuation of treatment.
Minoxidil was first sold as a drug for high blood pressure and was noted to have the interesting side-effect of increased body hair-growth, or in some cases, significant hair loss. Treatments for baldness and hair loss usually include a 5% concentration solution that is designed for men, whereas the 2% concentration solutions are designed for women.
Package: 1KG/bag 25KG/durm

Clicks: Update time:2013-03-14
Previous:No!
Next:
Biotin /Vitamin H
Copyright © 2017-2018 All Rights Reserved Copyright:Xi'an Herbking Biotechnology Co., Ltd 
陕ICP备15007638号-1
 Technical Support:
DuZhuo
免责声明:本网站部分图片和文字来源于网络,版权归原作者或者原公司所有,如果您觉得侵犯了您的权利,请告知我们立即删除,谢谢!