Ginseng extract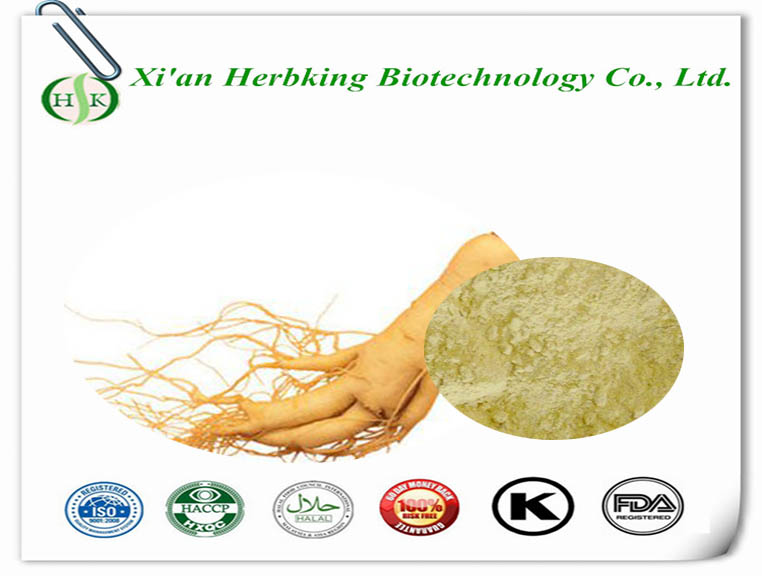 Name: Ginseng extract(Ginsenoside)
Origin: Panax ginseng CA Mey.
Spec: 80% Ginsenoside
Appearance: Light-yellow powder
CAS NO.: 90045-38-8
MW: 248.37
MF: C15H24N2O
Formula: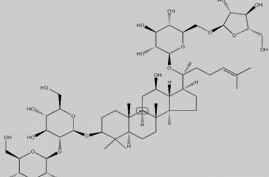 Effect:
Panax Ginseng regulates the blood pressure and aids the blood circulation. It cures or alleviates coronary heart disease, hypertension, hypo-tension and myocardial malnutrition.
Panax Ginseng lowers the level of blood sugar and uric sugar in the patients suffering from diabetes of slight and medium-grave symptoms, rendering thus a general improvement of health condition.
Panax Ginseng promotes the biosynthesis of ribonucleic acid and protein in the liver, marrow and testicles, increases the nucleic fission of the marrow cells, and gives impetus to metabolism. It activates the functions of the hematogenous organ and serves as a remedy to the depression of sexual capability and to the anemia.
Panax Ginseng enhances the resistance of human body against heart-shock and therefore serves as a first-aid drug to save death-impending patients, giving them an extra lease of life.
Package: 1KG/bag 25KG/durm

Clicks: Update time:2013-03-14
Copyright © 2017-2018 All Rights Reserved Copyright:Xi'an Herbking Biotechnology Co., Ltd 
陕ICP备15007638号-1
 Technical Support:
DuZhuo
免责声明:本网站部分图片和文字来源于网络,版权归原作者或者原公司所有,如果您觉得侵犯了您的权利,请告知我们立即删除,谢谢!